TCL FAMILY
To be a global leader in intelligent technology companies.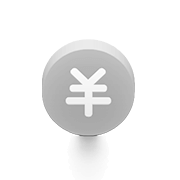 TCL Financial
TCL Financial
TCL Financial is an important part of TCL's business sector. Adhering to the concept of "simplicity, warmth, professionalism, and efficiency," TCL Financial leverages the advantages of industrial finance coordination to establish a financial services platform for industry chain partners and individual users. While supporting industrial development, TCL Financial also expands its financial business space externally.
Currently, TCL Financial mainly includes group treasury business, supply chain finance business, and inclusive finance business. The treasury team ranks among the top in the industry, focusing on ensuring the funding needs of large-scale projects within the group and providing financial services. It not only manages financial risks but also assists companies in managing certain operational risks, constantly innovating and expanding to create value of industry and finance. The supply chain finance business is at the forefront of the industry, making full use of the advantages of internet technology platforms and partnering with domestic financial institutions to continuously provide high-quality and convenient accounts receivable financing services for small and medium-sized enterprise partners, achieving a healthy development of the industrial ecosystem. Inclusive finance business focuses on industrial system, relying on licenses and resource advantages, and provides personalized financial services for small and micro-enterprises and individual users both inside and outside the industrial circle based on its own scenarios.
GETECH.CN
GETECH.CN
GETECH.CN was established in 2018 by TCL with the aim of deeply integrating cutting-edge technologies such as IoT, AI, and big data with manufacturing industry experience. The core mission of GETECH.CN is to "empower internally and export externally", which means supporting TCL Group in becoming a world-class digital enterprise group internally, and replicating and promoting successful experiences to outside companies externally, thereby promoting the transformation and upgrading of China's manufacturing industry.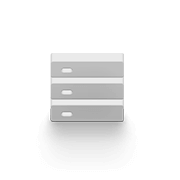 TCL Industry
TCL Industry
TCL Industry focuses on intelligent terminal business, which mainly covers a full range of intelligent consumer electronics products and services such as display, smart home appliances, innovative business and home Internet, while vigorously developing other businesses including environmental protection technology, industrial park operation, intelligent manufacturing, industrial finance, etc. The company takes intelligent display as the core and comprehensively deepens the ecological layout of the whole category of intelligent iot. TCL Industrial has more than 40,000 employees, sales offices in more than 80 countries and regions, and business in more than 160 countries and regions. The company has set up 20 intelligent manufacturing bases in many countries and regions around the world. As of May 2023, TCL Industrial has applied for a total of 27,098 patents, ranking first in the industry. In 2022, TCL Industrial achieved a total revenue of 106.09 billion yuan. In the future, TCL Industry will seize the competition and opportunities brought by globalization, focus on the three core competitiveness of "display, connection and channel", and strive to become the world's leading intelligent technology industry group.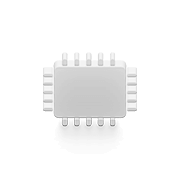 TCL CSOT
TCL CSOT
TCL CSOT was established in November 2009. As an innovative technology company in the semiconductor display field and one of the global leaders in semiconductor displays, it has a total investment of over 260 billion yuan. It is a national-level high-tech enterprise in semiconductor displays and one of the first batch of intelligent manufacturing pilot demonstration units in the country.
TCL CSOT actively deploys new display technologies such as next-generation Mini LED, Mic LED, flexible OLED, and printing OLED. Its products cover large, medium, and small-sized panels, as well as touch modules, electronic whiteboards, display wall, vehicle-mounted products, and electronic sports, among other high-end display applications. It has built core competitiveness in the global panel industry.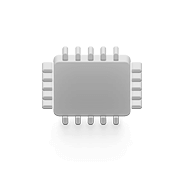 TCL Zhonghuan
TCL Zhonghuan
Founded in 1958, TCLzhonghuan has been focusing on the new energy photovoltaic industry for a long time. Its main business focuses on the research and development and manufacturing of silicon materials, covering the fields of new energy photovoltaic materials, high-efficiency imbricated modules, smart photovoltaic solutions and so on.
TCLzhonghuan always adheres to innovation-driven development, always leads the industrial application of advanced technologies and advanced manufacturing methods in the industry, constantly promotes technological innovation in the photovoltaic industry, and achieves high-quality, sustainable and leap-forward development of the global green energy industry.
As a responsible enterprise for ecological environment, TCLzhonghuan adheres to the principle of common development of enterprise, society and environment, and pursues the green ecological concept of "dedicating blue sky and white cloud to mankind". Long-term struggle in the forefront of energy conservation and emission reduction, to provide strength for the global green energy industry.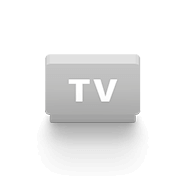 MOKA
MOKA
MOKA, a member of TCL Technology Group, was established in 2012, focusing on smart terminal products with screens such as smart TVs, monitors, and commercial displays. It integrates research, supply, production and sales, and is one of the top three global smart TV OEMs. Headquartered in Huizhou, it has a sales branch in Shenzhen and five manufacturing bases worldwide (Huizhou and Chengdu in China, Mexico, Poland, and India). The Tonghu base in Huizhou is a world-renowned smart manufacturing base with advanced production technology and advanced management concepts, boasting first-class automated production facilities and advanced manufacturing processes. It has an annual production capacity of over 15 million units. The company developed at a high speed and has achieved positive growth for continuous eight years. Currently it has over 8,000 employees with a customer base covering all continents except Antarctica. It has established partnerships with over 30 strategic customers and 120 regional customers.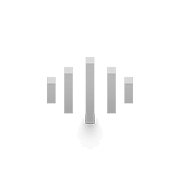 Tonly
Tonly
TCL Tonly was established in 2000 as a wholly-owned subsidiary of TCL. It mainly engages in ODM business for speaker products, wearable devices, AIoT products, and precision components and accessories. Currently, it has a workforce of approximately 15,000 people and a R&D team of over 1,500 individuals, including various experienced experts. The company possesses strong capabilities in technology pre-research, audio and video product development, acoustic product development, software development, and AIoT product development. It has established five R&D centers in Huizhou, Shenzhen, Xi'an, Wuhan, and Malaysia. The company possesses world-leading production lines and advanced professional testing equipment, along with an efficient global supply chain management system to provide high-quality products to its customers. It has established five manufacturing bases in Huizhou, Guangdong, Beihai, Guangxi, and Guangning, Vietnam. TCL Tongli is committed to becoming the most competitive new ODM industrial platform based on acoustic and wireless connectivity technologies.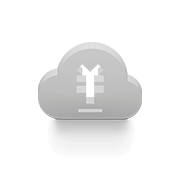 TCL FSSC
TCL FSSC
TCL FSSC was established in 2015 and has gone through the stages of Financial Sharing 1.0 and 2.0. It is currently in the Financial Sharing 3.0 stage, which is characterized by globalization. It is a globalized, comprehensive, and full modular financial sharing center. Currently, it serves nearly 500 legal entities within TCL, covering various sectors such as manufacturing, R&D, finance, and internet. Its business scope extends to five major regions of America, Europe, Asia, Australia, and Africa.
As one of the five major centers of Service Center, Processing Center, Data Center, Risk Control Center and Talent Center within TCL financial system, TCL Financial Shared Services Center focuses on organizational culture and employee growth. It leverages new business and new technologies to support business development through systematic, streamlined, and automated operations. So far, TCL Financial Shared Services Center has incorporated technologies such as OCR, RPA, intelligent robots, ecosystems, and smart devices to enable data-driven transformation. Moving forward, the center will continue to strive for excellence and aim to become a global leader.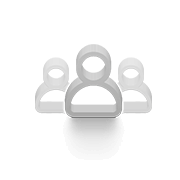 TCL HRSSC
TCL HRSSC
TCL Human Resource Sharing Service Center was established in 2022, which was incubated and upgraded by HRSSC, a large industrial company affiliated to TCL. As the starting point of a new round of HR transformation, HRSSC is now in the stage of large-scale expansion, integration and optimization. Four internal centers operate in parallel, including operation Center of excellence, risk management and control center, data asset center, and talent training base. At the same time, external consultants are introduced to build a HRSSC shared service organization and excellent operation system with full coverage of the group.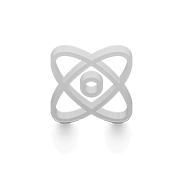 Mooresilicon
Mooresilicon
Established on March 25, 2021, Mooresilicon (Guangdong) Co., Ltd. is a wholly-owned subsidiary of TCL's semiconductor holding platform-TCL Microchip Technology (Guangdong) Co., Ltd. Leveraging TCL's strong industrial, technological, and market background, the company focuses on the R&D of chips of upstream and downstream related industry in the field of integrated circuit chip designs.
The company is headquartered in Guangzhou and has branches in Shanghai and Shenzhen. In the future, it will establish a global R&D system with Guangzhou as the headquarter, radiating to Shanghai, Shenzhen, Taiwan, the United States and other locations. The company is committed to design of integrated circuit chips for intelligent sensing and interaction (near-field and far-field voice recognition processing, gesture, posture, emotion perception processing), AI image processing, intelligent connectivity and new display driver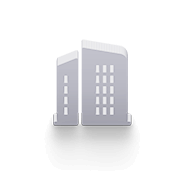 TCL Research
TCL Research
TCL Research focuses on deep learning technology in the field of intelligent technology research and development: making breakthroughs in video processing and free conversational voice interaction technology in vertical fields, while exerting layout advantages to promote the cross-field application of AI in intelligent manufacturing and display materials; Explore cutting-edge basic technologies such as graph neural network and small sample learning; At the same time, it is committed to the medium and long-term strategic projects in the key areas of display technology research and development - printed QLED materials and devices, Micro-LED basic technology, innovative commercial display technology solutions, AI applications in the field of materials and display.
As of August 2022, TCL Industrial Research Institute has applied for 5,009 patents, including 4,501 invention patents, a total of 2,395 authorized patents, 26 national, provincial and municipal science and technology awards, 1 invention patent won China National Patent Gold Medal and so on.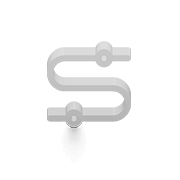 Tianjin Pulin
Tianjin Pulin
Tianjin Pullin was established in 1988 and successfully listed on Shenzhen Stock Exchange in 2007. The company is headquartered in Tianjin Free Trade Pilot Zone (Airport Economic Zone). The company specializes in the production and sales of high precision rigid printed board, high density interconnect (HDI) printed board, rigid flexible bonded board and aluminum substrate and other products. Products are widely used in aerospace, computer network, digital communication, automotive electronics, industrial control, instrumentation, medical equipment, consumer electronics and other fields.
The company is committed to providing high-quality products and professional services for global customers, customers cover the world, exports account for about 60%, and maintain good cooperation with many well-known brand customers.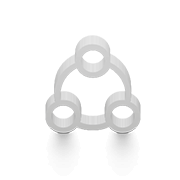 Sailing International
Sailing International
Sailing International is jointly funded by TCL Corporation, Pegasus International and Guanlian Industry, and was incorporated in Shenzhen Qianhai Shenzhen-Hong Kong Modern Service Industry Cooperation Zone on October 15, 2014. The company is positioned to focus on the supply chain management and operation optimization of core manufacturing enterprises and their upstream and downstream ecosystems, based on professional and fast import and export logistics services. Strengthen industrial upstream, middle and downstream collaboration, provide customers with supply chain planning, logistics management, information support, supply chain finance and other services, so that they can reduce operating costs, speed up turnover, solve short-term trade financing problems, and strive to strengthen core business capabilities.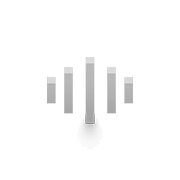 TCL Environmental Resource
TCL Environmental Resource
TCL Environmental Resource is a professional enterprise group engaged in waste resource recycling and comprehensive environmental services. At present, it has built six production bases in Huizhou, Tianjin, Shantou, Huanggang and Sichuan. The company has the qualification of recycling and disassembly of waste electrical and electronic products and hazardous waste business license, which can treat and dispose 4.69 million units of waste electrical and electronic products and 220,000 tons of industrial hazardous waste per year.
TCL Environmental Resource will continue to promote the recycling of resources as its own responsibility, and strive to build TCL "waste free group" and contribute more to the goal of "carbon peak and carbon neutrality".